Make Secure Donations Online!
To make a secure donation online click on the button below or fill out the Donation Details form below.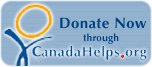 Crime Stoppers of Hamilton Inc. is a non-profit charitable organization run by a volunteer community board. The program is supported by donations from individuals, concerned citizens, business, labour and service clubs.
All donations to Crime Stoppers go toward the operation of the program, which includes the payment of rewards for successful tips, promotional material, board development and community events.
Charitable # 118879675RR001
For every $1.00 paid out in TIPS, Crime Stoppers of Hamilton recovered over $200 in stolen property or illicit drugs.  In 2012, Crime Stoppers of Hamilton paid out over $24,000 in rewards.
Personal Donations
Personal Donations of cash or services are always appreciated.
For more information about making a donation, please contact our office at (905) 546-4808 or email us at admin@crimestoppershamilton.com
By Cheque: To make a donation by cheque payable to Crime Stoppers of Hamilton Inc., please download our DONATION FORM and mail to:
Crime Stoppers of Hamilton
155 King William Street
Hamilton, ON, Canada
L8N 4C1
A tax receipt will be issued for amounts of $10.00 of more.
All donated funds allow Crime Stoppers of Hamilton to guarantee rewards for credible information and to keep this highly successful program working.