Crime Stoppers of Hamilton thanks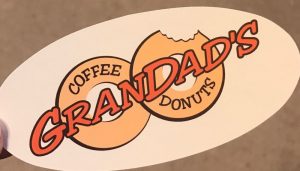 for making special donuts for January – Crime Stoppers month. Thanks to all those who supported Crime Stoppers.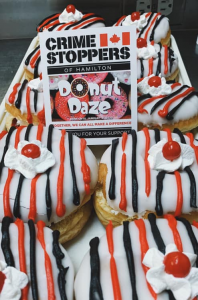 Help Us Fight Crime In Hamilton!
We are a charitable organization run by a volunteer community board and work in partnership with the community, media and law enforcement agencies. We are financed solely through personal and corporate donations. Crime Stoppers encourages the public to submit tips on crimes that have been committed, are being committed or are about to be committed.
We pay up to $2000 per successful arrest.
Tips phoned into 1-800-222-TIPS (8477) and submitted online are protected by rulings of the Supreme Court of Canada.
We will NEVER ask for your name. Police will NEVER ask you to appear in court.